Star Navigation provides cutting-edge technology and data analytics to harness the power of in-flight computation and analysis, thereby shaping the future of the next generation smart connected aircraft.
Digitally Transform your fleet
Modernize your operations and your fleet through a connected ecosystem and the latest onboard computing artificial intelligence technology
BUSINESS INTELLIGENCE ANALYTICS
Enhance safety and optimize operations
Automatic access to flight data to build real time trends and receive real time critical alerts at the speed of satellite
MODERN INNOVATIVE TECHNOLOGY
Proactively unlock value from your data
Leverage the perishable value of data to unlock value that can enhance safety, optimize operations, reduce unplanned maintenance and reduce fuel costs
Digital Twin Technology
Build a Digital Twin of an aircraft operations, maintenance and engines with enabling technology such as edge computing, inflight analysis, satellite communication and artificial intelligence technologies to optimize operations and digitally transform aviation
Inflight Edge Computing
The Star-ISMS ® (Inflight Safety Monitoring System) is an advanced processor and server which taps into 8 onboard computer systems and the DFDR (Blackbox) using ARINC 717 and 429 data bus to acquire flight data
Onboard Analysis
The Star-ISMS® continuously analyzes flight data at the aircraft's network edge to detect anomalies and continuously monitors all aircraft parameters from power-on to power-off, and provides a live data stream from the aircraft to the ground through Iridium satellites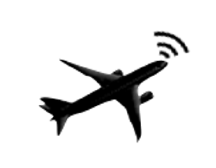 Satellite Transmission
The system generates customizable exceedance alerts if any parameter threshold is breached with ability to transmit DFDR data every 30 seconds during emergency or distress situations. Any inflight notifications are automatically sent to SMS or Email to the operators on the ground
Aircraft Health Monitoring
The Star-A.D.S. ® (Airborne Data Services) provides a web based Graphical User Interface (GUI) for live global aircraft and fleet tracking and live flight watch and aircraft health monitoring data
Real Time Trend Analysis
The Star-A.D.S.® provides a visualization of live aircraft, safety and engine trends insights to operators that can increase operational and maintenance efficiency through Engine Condition Monitoring (ECM) trend analysis
Automatic Flight Data Retrieval
The Star-ISMS® automatically transmits all DFDR (Blackbox) flight data from any airport at the end of each flight through Cellular GSM, thus automating flight data extraction post flight without any manual intervention. automatically generates End of Flight (EoF) reports within moments of landing at any airport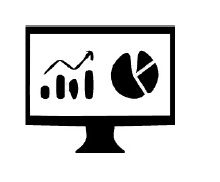 Management Dashboard
Database of historica flight data for Big Data Analysis and Artificial Intelligence, with the ability to replay and visualize previous flights in 2D and 3D, generate historical flight reports, run analytics, all leveraging AI
Optimized Weather Overlays
The Star-A.D.S.® allows operators to provide real time weather overlays over pre determined flight path, including but not limited to precipitation, wind, icing, lighting, etc.
AVIATION
World's first Inflight Safety Monitoring System (ISMS), this edge computing technology acquires data directly from ARINC 717 and ARINC 429 Databases and continuously analyzes data from onboard computers in flight
Marine
Star delivers complete end to end maritime fleet visibility and control with smart monitoring of boats, containers, vessels etc for improved operations, increased security and transparent monitoring
land
Get real time visibility and control of assets across the supply chain for improved efficiency and increased profitability, safety and compliance
Star Navigation's digital twin technology provides a real-time and proactive approach to aircraft performance monitoring and maintenance. By leveraging inflight analysis, edge computing, Iridium satellite communication, cloud-based data analytics, and artificial intelligence, Star Navigation can generate actionable insights
What our clients say about us
I highly recommend Star Navigation Systems for the innovative technology of their SSU G3 retrofit in our fleet recently in acquiring flight data, processing, and real time transmitting same to our ground services including any alerts experiences.

The SSU G3 features, amongst other things, an additional GSM transmission capability for its reporting and raw data transmission functions. It is now fully compatible with the latest avionics standards and is available for on-board implementation across all currently flying aircraft and helicopter fleets worldwide.

We would recommend Star Navigation Systems to other operators considering a major avionics upgrade and enhancement to their Efficiency & Profitability and Safety.
Dear Star Navigation Team,

Thank you all very much for your great efforts in updating the safety department at Al-Masria with the current status of the Star-Nav installation on the Al-Masria aircraft fleet.

The status was forwarded to EASA and was promptly accepted as an effective corrective action plan.

Thanks for your great co-operation and support