Product
STAR-ADS
overview
Star's Interactive web-based Airborne Data Services (STAR-ADS) dashboard. Star technology provides a centralized operational management tool that collects real time flight data and builds a historical database that can be analyzed for data-mining insights and data driven decisions using Artificial Intelligence (AI) technology, such as Predictive Maintenance, Fleet Tracking, Fuel Savings and Operational Efficiency.
Fleet Visualization
As an aviation partner to Iridium, Star provides true global coverage, including in polar regions through the Iridium satellite network. With uptime reliability of 99.9%, your teams are always connected and in control.
Automatic Reporting
Automatic customizable end-of-flight report generation.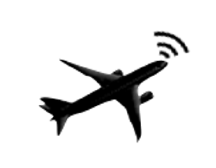 Trend Analysis
Using Iridium Satcom inflight, Cellular GSM post flight and ability to retrieve manually from USB port. Automatically transmits Black Box (Digital Flight Data Recorder) data during distress to meet GADSS mandate.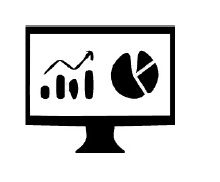 Aircraft Health Monitoring
Centralized Management Tool and comprehensive web-based dashboard with Live Hover-Over flight parameter information in real time from an in-flight aircraft.
Real Time Weather
Optimized operations from Real time Weather overlays over pre-determined flight paths, including precipitation levels, cloud coverage, lighting hazards, METARS, SIGMETS, AIRMETS, local wind speeds, and many more.
Onboard Analysis
Replay and visualize Historical Flights from engine on to engine off and during all flight phases.
AIRCRAFT HEALTH MONITORING
Management Tool
Analyze data onboard and make decisions quicker, rather than send data to cloud and thereafter to the ground for analysis.
Immediate Access to Data
Immediate real time flight data integrable with third party analytics software. Automatically transmits and decodes ARINC 717/429 data post flight through Cellular GSM for immediate flight analysis or integration into third party software.
Onboard Analysis
Leverage flight data to develop valuable insights and actionable decision making to enhance safety, increase profitability and optimize performance.
Hardware purchase, financing and leasing options available.
Various software features available through an affordable SaaS pricing model. For Accurate pricing, contact a technical sales expert.