Product
STAR-LAND
overview
Star provides an innovative real-time Fleet Health and Monitoring system by proactively analyzing and sending critical parameters and alerts through cellular GSM in real time for proactive safety, tracking and fleet health monitoring.
Asset Tracking
Programmed to send GPS location, temperature, speed, geo-fence status etc once a day when the asset is stationary or every minute when moving.
Automatic Reporting
Automatic asset reporting on a web-based dashboard.
Battery Powered
Ability to have solar power units for longer life and for remote location monitoring.
Alerts and Notifications
Directly through SMS or Email.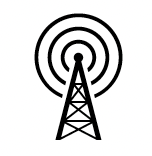 Automatic Transmission
Using Cellular GSM between customizable intervals of 1 minute to 24 hours.
Monitoring Reefer Units
External temperature sensors
connected to unit can monitor and transmit temperatures, for example in reefer or cold storage units. For refrigerated trailers, track & monitor in real-time the location and temperature as well as alerts on temperature deviations.
Solar Battery Powered
The solar recharge capability, which eliminates the maintenance associated with lithium battery periodic recharging, increasing productivity and efficiency while reducing maintenance costs.
Immediate Access to Data
Immediate real time asset and
equipment data integrable with third party analytics software allow you to maximize your inventory and grow your business.
Immediate Fleet Analysis
Provides complete visibility over powered trailers when on the road, and peace of mind when trailers are left at job sites for long periods of time. Receive immediate alarms for unauthorized vibrations/motions and geofence boundary exit.
Hardware purchase, financing and leasing options available.
Various software features available through an affordable SaaS pricing model.
For Accurate pricing, contact a technical sales expert.